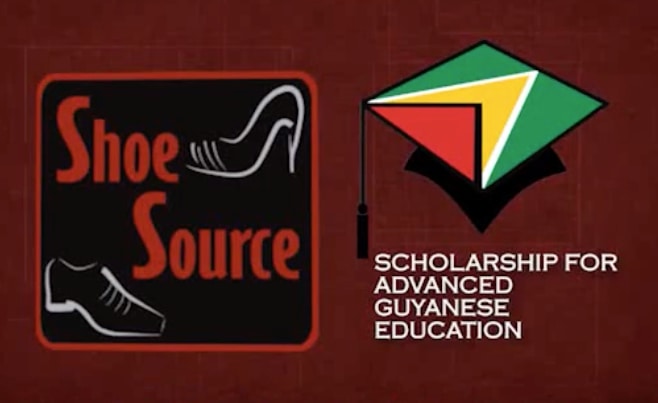 The Shoe Source store has announced an annual scholarship valued $508,000 for one student to attend the University of Guyana for a four-year degree programme through a partnership with the US non-governmental organisation, Scholarship for Advanced Guyanese Education (SAGE).
SAGE was formed by a group of former WorldTeach volunteers who had taught in secondary schools throughout Guyana. They established a scholarship fund after they recognised that many promising secondary school students especially those from the hinterland, do not have the financial means to pursue tertiary studies at the University of Guyana. To date, SAGE has organised funding for six scholars to undertake undergraduate studies at UG. In a press release, Shoe Source said it became a sponsor after noting that Guyana is losing the potential of youth who have no support. Shoe Source recognised the importance of higher education and the need to motivate the youth.
It noted that the scholarship will be managed by SAGE and applicants must commit to contributing to Guyana's development after graduation from UG. Applicants who have strong academic potential, limited financial means and are dedicated to developing Guyana, are being sought.
The application requirements are: the applicant must be a Guyanese citizen, must submit a completed application form, and must meet the entry requirements to apply for the first year of study at the University of Guyana.
The University of Guyana will make an initial short-list of applicants from which SAGE will make a final selection.
The Shoe Source Scholarship will be launched today and the deadline for submission of application is May 29, 2013.
The SAGE application forms will be available at Shoe Source, 157 Regent Road, Bourda or from the SAGE website www.sageguyana.org where they can be printed or a request can be made for a printed copy to be mailed to the applicant's home or school.
from Stabroek News: https://www.stabroeknews.com/2013/03/16/news/guyana/shoe-source-scholarship-launched/